dartTask
Introduction

dartTask is a simple and easy to use solution for scheduling tasks. It's capable of launching anything with a file association and is specifically designed to launch scripts and batch jobs that will make automating your windows experience a lot easier.

It's got events for everything from 5 minute jobs to running a job yearly and we've tested it rather a lot and find it reliable.

We use it for running back up jobs, and things like that, important tasks that need to work everytime. Though if you have any issues, please contact us!
Top Features
Simple Tray Resident UI keeps it out of the way until you want it.
File Watch Monitor
Schedules for everything from 5 minutes to running once a year
Like all dartRange it stores its data in a single location, easily updated by external scripts
Reliable Scheduling without unnecessary bloat
Downloads
Screenshots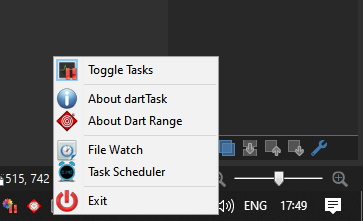 The tray resident menu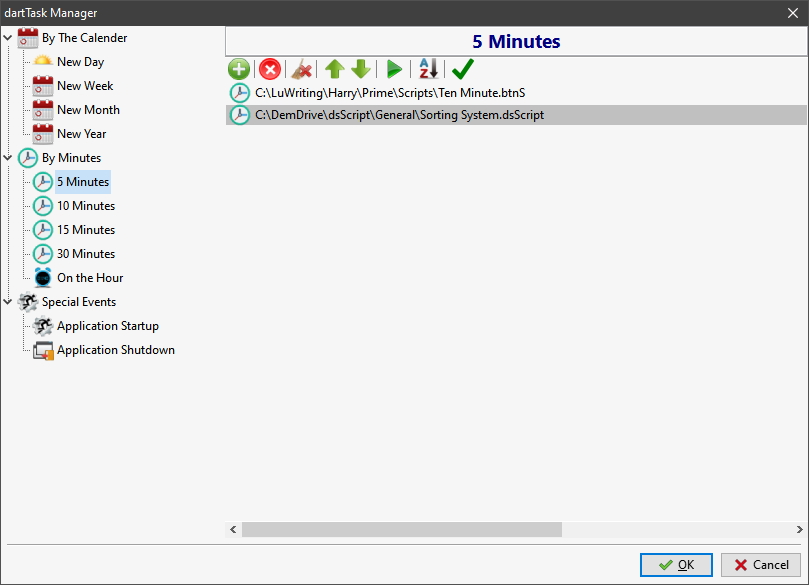 The scheduled tasks configuration dialogue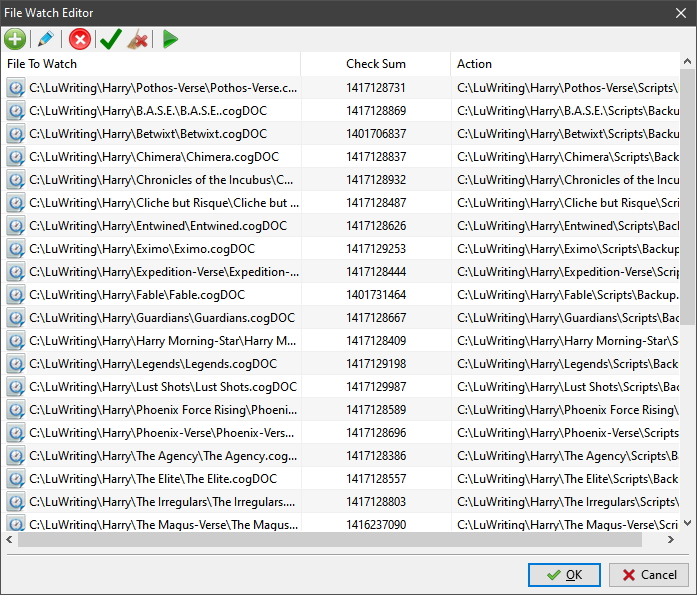 The file watcher dialogue

Copyright 2022, C. J. Whittaker - All rights reserved