dartNote-it
Introduction
dartNote-It is a simple note taking utility. It allows you to keep notes in a nice central place, including pasting from the clipboard. Notes can be categorized and sub-categorized have tags, an associated URL and you can view notes in 'Note Form's' on the screen. These can stay on top of other windows, and have colour schemes you set.
Notes are searchable by the fields associated with a note and will be selected if they match. You can search by most, if not all fields, some which have special search features of their own and a brand new Tag Selector, that allows quick highlighting of any note matching the selected Tag, which a count is kept for.
This application was designed to be a stepping stone to demNTL, and hasn't got the full feature set of that application, just the fields we felt a more simple application could want. That said it's got plenty and it's rather useful for collecting research data we've been finding. The highly searchable format and new Tag Selector make finding notes on particular subjects a breeze!
We're in the process of adding quite a few features (Some totally unique to this rather than demNTL), please contact us with ideas.
Top Features
Tray Resident, so it stay's out of the way until you want it.
Note Forms, act like computerized post-its
Searchable Notes, via a variety of methods
Keep Notes collected into files for easy reference
Smart and easy to use User Interface with Office-Like ribbon interface.
Backed up on the hour, and to the Blackbox on load/save.
Customizable features and color coded notes help make notes standout on the list and on the desktop forms.
Known Bugs
Updates
Downloads
Screenshots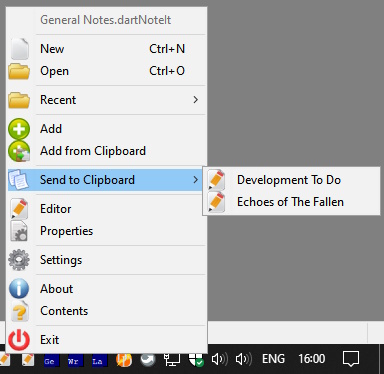 Right Click PopUp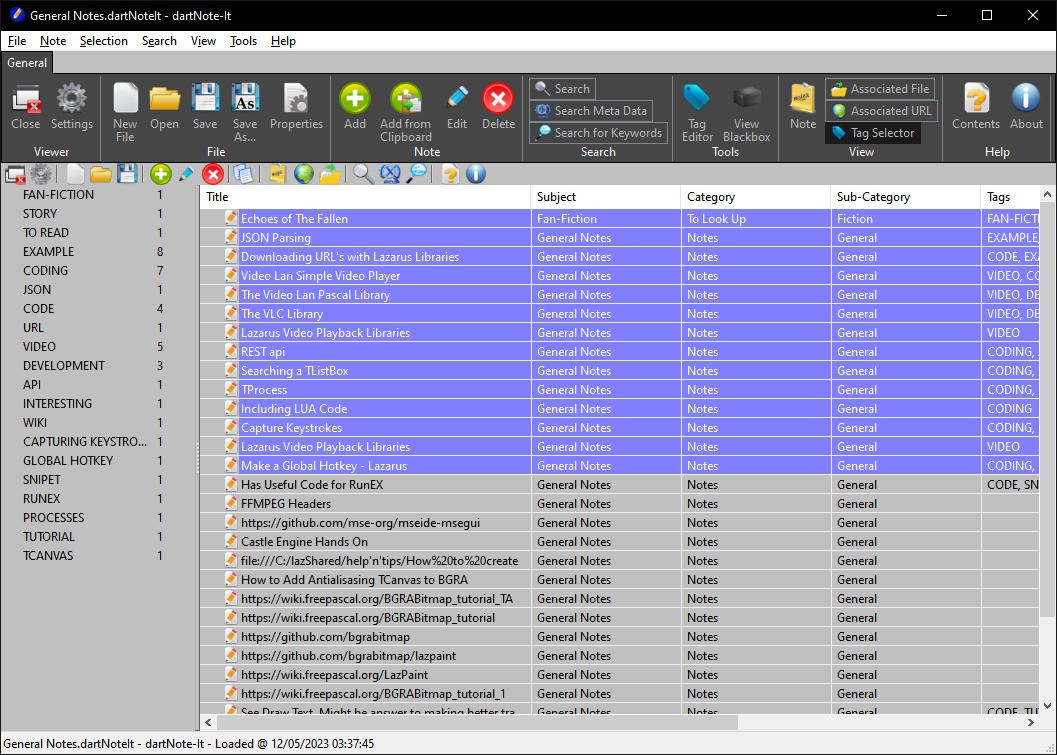 The Main Editor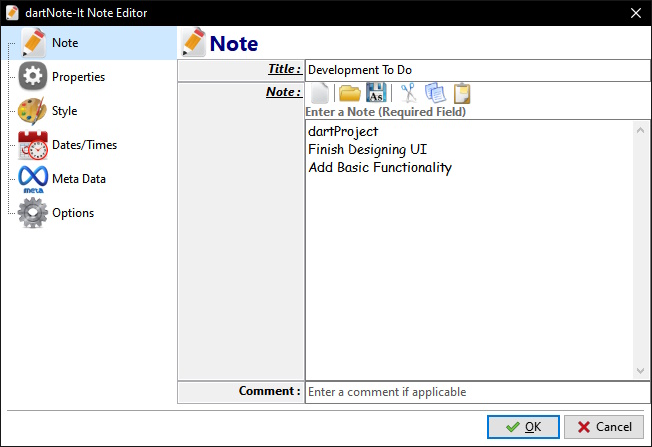 A Note Editor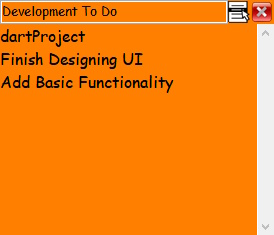 A Note Form (With Custom Colors)